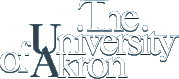 http://www.uakron.edu/ce/schedules/DeskPub2.php#illbasic
Li Hertzi's Deco Balls
Are you the Martha Stewart of your house hold?  Then you just have to make a bunch of these little fabric balls!  They are fun and easy to make up, and offer loads of options for embellishing and playing!
You can use them as a delightful accent to your decor or as charming holiday ornaments. However you choose to use them, you will find that they are great for showing off the magic of your Bernina Sewing Machine and your personal creative genius!
In this class you will learn:
• Basic Construction, sewing on the curve, sewing a 1/4 inch seam and turning and stuffing with ease.  (foot # 1 or #3)
• Couching   (foot # 43)
• Fabric Collage  (foot #3)
• freehand machine embrodery  (foot # 24)
• Cording  (foot # 22)  and more!
Beginner to Advanced
Where?: Angelics A Quilters Haven
Angelics a Quilters Haven
3095
Cleveland Ave
,
Canton
,
OH
How Much?: $20.00
When?: December 4, 2009 10am-12pm
Call Li with Questions: 760-908-8665
Come and Join US!