July 23, 2011 at 10:01 am , by artdolla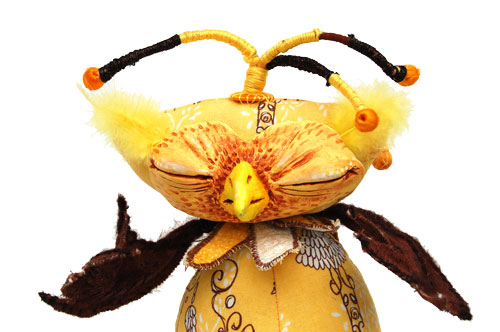 … Ah… A sad not-morning person…
Thank you to all who visited the creatures and folk at the Canton Museum of Art!  It has been such an honor for me to share the galleries with the reveried Ladies of A Celebration of Women in the Arts Director's Choice II.  If you are in OH near Canton, rush on down to the museum this weekend Saturday from 10 – 3 or Sunday 1 – 5.
Li Hertzi, Author, Illustrator, Designer, Artist
Comments Off
Category art, art, art dolls, Bernina, creativity, sewing, Uncategorized / Tags: /
Social Networks : Technorati, Stumble it!, Digg, delicious, Google, Twitter, Yahoo, reddit, Blogmarks, Ma.gnolia.
You can follow any responses to this entry through the RSS 2.0 feed.
We're sorry, but comments are closed.