March 21, 2010 at 11:46 am , by artdolla
Well, I have been in a bit of a doll pit lately, so I just decided to use a UFO head and put a paperclay face on it to get me started.  God know, my UFO collection is massive, so I picked a nice flatish one, simple, and easy to add clay to.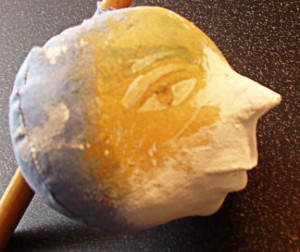 She looks a bit melancholy, but maybe spring will cheer her up… It is doing a wonderful job on me!  Crocuses poked their purpleness into the front yard and the sun finally came out, highlighting those tiny little veins in their translucent petals, Ummmm Beautiful!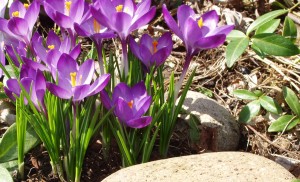 Be well, Play hard, Garden often, and enjoy the Spring!
Comments Off
Category art dolls, creativity, sewing / Tags: Tags: art doll adventures, Crocus, li hertzi, lisali hertzi, Ohio, purple, Spring, /
Social Networks : Technorati, Stumble it!, Digg, delicious, Google, Twitter, Yahoo, reddit, Blogmarks, Ma.gnolia.
You can follow any responses to this entry through the RSS 2.0 feed.
We're sorry, but comments are closed.